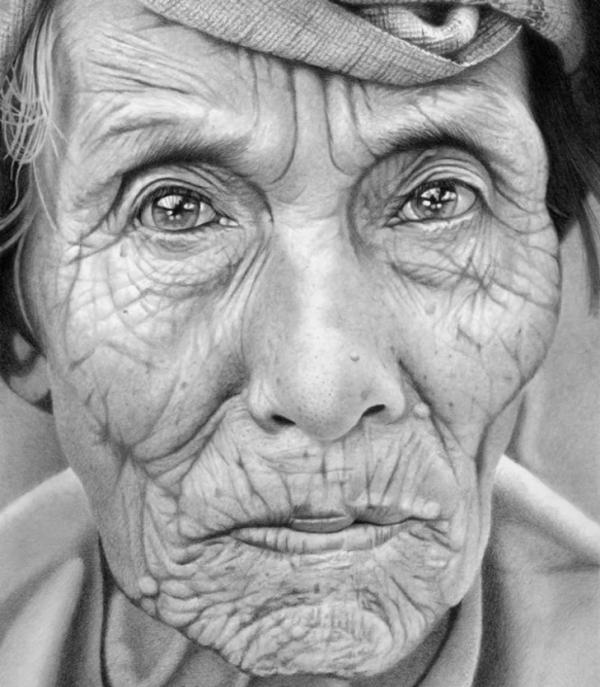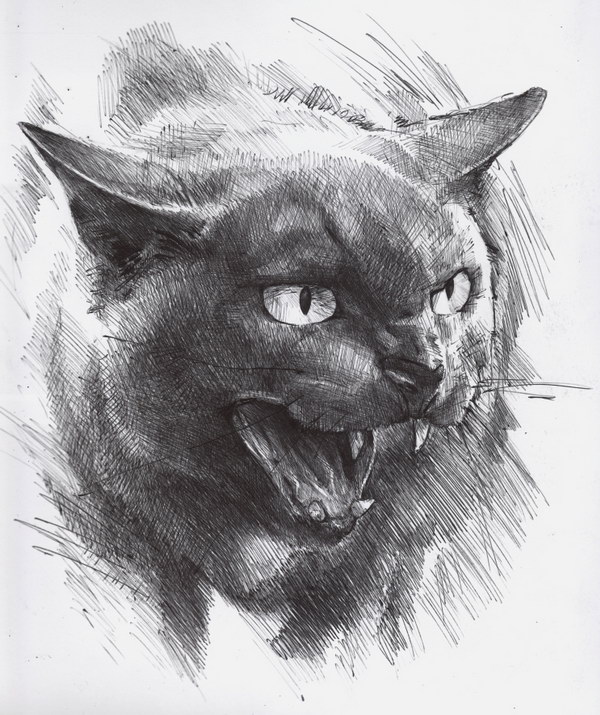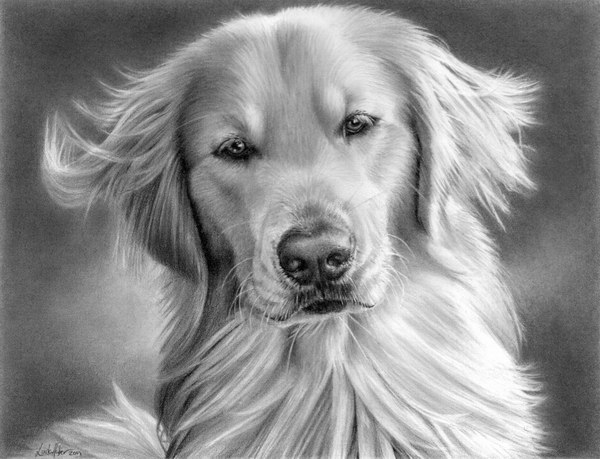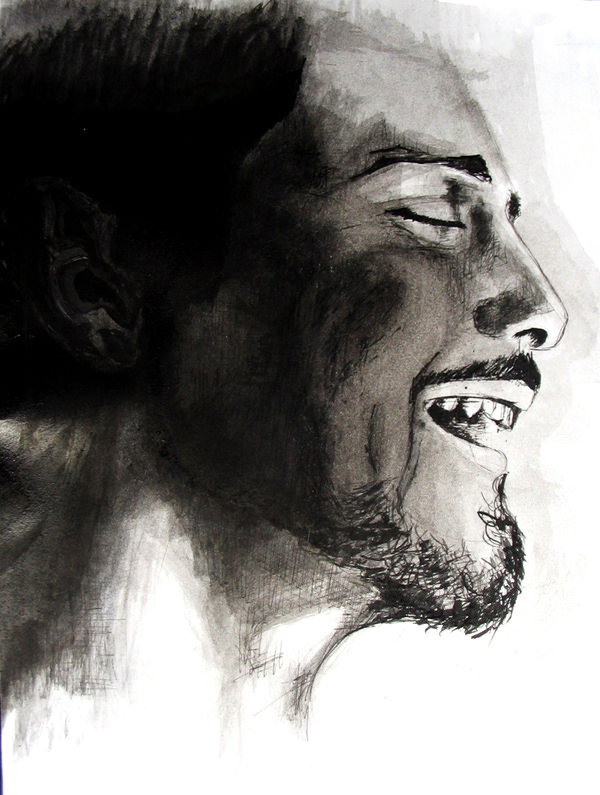 Ileana is a graphite artist based in Norwich, UK. Her realistic pencil drawings are inspired by both the fluidity of the human body and the hidden lyricism of mundane objects.
Marlene is US based artist who works with oil painting, graphite and mixed media.
25 Beautiful Quilling Flower Designs and Paper Quilling Cards
Sachsen, Germany based artist Anne Teubert is talented in pencil art. He draws realistic portraits and figures of celebrities and people with rich emotions.
Armin is a graphite artist who lives in Midland, Michigan. He likes to draw the photorealistic human eyes to portray strong emotions and subtle personalities.
portrait of the Irish singer Bono, created by Turkey based artist Ercan Sebat.
40 Beautiful and Realistic Portrait Drawings for your inspiration
Olga Melamory Larionova, aka FairyARTos at dA. is a well known graphite artist from Russia. He creates emotional portraits & figures in her works.
Ramon Bruin – Feathers – As it flies low over his paper, Bruin's bird seems to have lost a feather.
Sunrise reflected on the eye glass – realistic pencil art by UK based artist Pen Tacular.
It seems a lot of people are not convinced graphite pencil could do the magic as photograph. In this post, I consolidated 60 mind-blowing pencil drawings that you can assure it can do in the hand of an artist.
Mark is a Plymouth, UK based artist. He used to work in watercolour and gouache and now exclusively in graphite pencil.
Krzysztof is a pencil artist from Poland. He created fabulous gallery of portraits with 2b,8b pencils.
Still Life with Flowers – Beautiful drawing of an internet artist Denis Chernov
Paul is an artist from Glasgow, Scotland. He focused on subtle details the subjects he depicted and created the visual illusion of a reality of the portrait drawings. He also incorporated emotional, social, cultural and political thematic elements in his works as an extension of the painted visual illusion.
Surrealistic pencil drawing by Austrian artist Stefan Zsaitsits
The humorous portrait drawings by illustrators in Violaine and Jeremy, a graphic arts studio based in Paris, France.
20 Best Editorial Cartoons by famous Indian cartoonist RK Laxman
Bereaved is a dA artist from United States. As an art school student, she's obsessed with pencil art and created a portfolio of amazing pencil drawings.
30 Beautiful Wall Art Ideas and DIY Wall Paintings for your inspiration
The artworks showcase here are done by the amazing pencil artists worldwide. I will attach a short bio about the artist below their works. Check out the link and you will enjoy more outstanding work of the the artist.
Today we are showcasing 50 amazing pencil drawings that will inspire your creativity. These pencil drawings include Color Pencil Drawings, 3D Pencil Drawings, Pencil Drawings of Animals, Realistic Pencil Drawings, Pencil Drawings of Face, Pencil Drawings of Angels, Pencil Drawings of Women, Pencil Drawings for Kids, Pencil Drawings of Landscapes and so on. You will be really impressed with the talent these great artists possess.
Submit Images Email Subscription Feedback Search Social neel s
25 Beautiful and Realistic Charcoal Drawings for your inspiration
Isaiah-Stephens – Emotional eyes drawing draws attention to the sad expression and story, all important elements of the final work.
As an avid fan of The Lord of the Rings, Brazilian artist Josi Fabri created fantastic fan art of this novel.
Abstract pencil art by Russia born artist Ivan Aflifan who is currently based in Canada.
Dirk is an artist from Germany. He portrays not only the physical attributes, but more importantly the subjects inner presence of life.
Kanisa also made some detailed tutorials on pencil sketch on dA. She starts each of works with her heart and passion, love, hope and positive light.
A girl with wet face by David Chong. Davis is a Singapore basedself-taught hobbyist who specializes in pencil drawings.
Among all the artistic media, pencil drawing stands out as one of the simplest, yet most varied. At some time period or other, nearly every great artist has produced notable works in pencil–which only further underlines its universal appeal. In this age of digital art, pencil drawings have still hold an important place. Its a form of a fine art, where an artist draws an inspiration from a person, object, or even from his imagination.
30 Amazing Pencil Drawings around the world for your inspiration
50 Amazing Pencil Drawings By M.Y.On July 26, 2013 Posted in Drawings, Featured 8 Comments
a traditional artist from Ggermany. He creates wonderful pencil art with graphite pencils and sometimes with coloured pencils.
Kanisa A, aka akaLilith, is a talented pencil artist from Australia. From movies or actors, bands and musicians to Manga characters, she created incredible realistic portrait drawings.
Italy-based artist Diego Fazio, is bound to blow you away with his incredible piece titled Sensazioni. The unbelievably hyperrealistic pencil drawing of a woman has caused people to question the truth of its medium.
Linda is an American Graphite Pencil Artist who has worked on pencil drawings for over 40 years in a realistic style.
Franco is self-taught artist, hobbyist from Italy. He has overwhelming passions in pencil portrait drawings. He's skilled in creating rich micro-expressions, details which gives people emotional impact.
Illustrations Mind-Blowing Pencil Drawings, Pencil drawings Post navigation
Related Images of Amazing Pencil Drawing Images