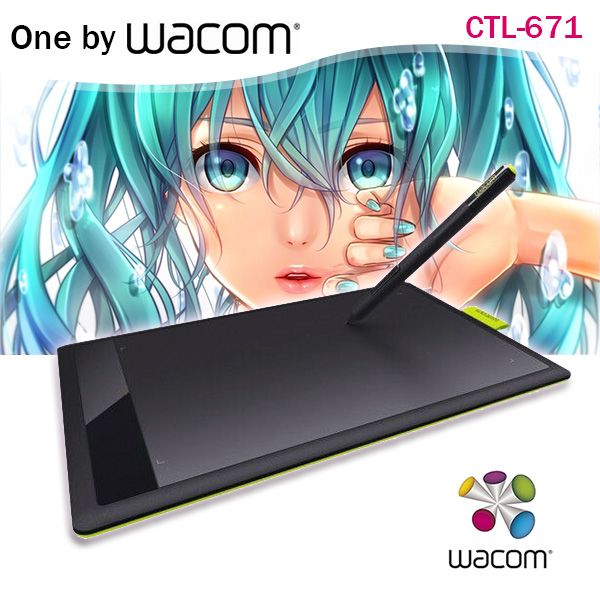 Hardware Specifications of Wacom Intuos CTL4100 Graphics Tablet Active Area Size 6.0″ x 3.7″ / 8.5″ x 5.3″ Pressure Sensitivity 4096 levels Resolution 2540 LPI Express Keys Yes – 4 customizable application-specific settings Wireless Support Yes – Only on Bluetooth Models Pen Wacom Pen 4K (Battery-Free ) Weight 0.
51 lbs
Mike Johnson is senior editor of this website – Tablet Under Budget. He along with the team of tablet professionals, helps people in buying best tablet within their budget.
• Pressure Sensitivity – Graphic tablets capture the motion of your pen as well as your pressure information. Many of these tablets come with pressure sensitivity which tracks the amount of pressure, meaning when you apply pressure on the pen while drawing, it will render thicker line. Note that the tablets with 2048 pressure levels capture more information than those with 1024 pressure levels. On a simple note, the more pressure sensitivity will give you more variety in thickness of line.
This site is protected by DMCA and copying content from this website is against International Copyright Laws.
A professional pen tablet with added paper-to-digital functionality available in medium and large sizes
Similar Buying Guide – Our Most Recommended Tablets For Photoshop / Photo-Editing
The Wacom Intuos graphics tablet is battery-free and works only when you connect it to a computer or a laptop. It is pressure sensitive and comes with 4096 levels of pressure sensitivity to make it easy variating thicker and thinner drawing. The pad comes with multi-touch gesture support, which is customizable making it even more user-friendly at usage. The tablet weighs 8.16 ounces and evidently, is so easy to carry around. It offers an active work area of 6.0″ x 3.7″  and can be used by both right and left-handed users. All in all, the Wacom Intuos is one of the best drawing tablets of all time, offering a good set of specifications at an affordable price of $80.
Huion Inspiroy Q11K with 8192 levels of pressure sensitivity
Best Tablets Top 8 Best Tablets With USB Port You Can Buy in 2018 0 Comments
Wacom Bamboo is a lighter variant of the aforementioned Intuos Pro drawing tablet. The tablet is available for budget price of around $80. The tablet comes with great built quality for a tablet this price and offers very good ergonomics, making it really easy to carry around and work with. Bamboo CTL471 comes with a comparatively small 5.8 x 3.6-inch active work area to draw. Speaking about other specifications of this tablet, it offers 1024 Pressure Levels and sports a resolution of 2540 LPI. The tablet is compatible with both Windows and Mac OS X. The package includes a bamboo pen and packs in 3 spare pen nibs for varied drawing thickness. The tablet is reversible and can be ideally used by both right and left-hand users.
An ultra high definition creative pen display designed for creative professionals.
You can no longer comment on this thread as it was closed due to no activity for a month.
Moreover, the tablet comes with a customisable ExpressKeys and Touch Ring technology which gives you quick access to all your favorite software shortcuts. Whatever the graphic usage be including drawing, sketching, painting, or photoshopping, the Wacom takes it all with ease. It also helps in streamlining your graphics work as the Wacom creative pen tablets and pen displays are meant to provide a more natural and intuitive creative experience, allowing the user to create and collaborate the work faster. All these aforementioned aspects make this certainly the best drawing tablet in our list and across all the tablet's portfolio.
Hardware Specifications of Huion 680s Drawing Tablet Active Area 8″ x 6″ Pressure Sensitivity 2048 levels Resolution 4000 LPI Report Rate 200 RPS Connectivity USB Pen Battery Pen with 4 Nibs Compatibility Windows & Mac Weight 1.2 lbs
A high-definition pen display designed for creative professionals.
Getting started Digital sketch & draw Art on your iPad Professional illustration Comic & manga creation Animation & game 3D sculpting & modeling
Tablet Under Budget Copyright 2018 Tablet under budget. All rights reserved.
Tagged with: best drawing tablets, best tablets for artists, best tablets for photo-editing
In earlier times when there were no drawing tablets or graphics tablets, artists used to draw an art with a piece of paper and a brush. They had to keep variety of brushes with different thickness to show off their drawing skills. If something goes wrong with the art there wasn't any solution for erasing it and hence, artists were facing hard times with painting. However, things were made simpler after the launch of software like Adobe Illustrator, Photoshop and Autodesk Sketchbook on computers. Most of the artists then switched to digital painting as these software were offering tons of useful tools including some advanced features which revolutionized the way of composing an art. Still, mouse and keyboard inputs failed to deliver accuracy. To resolve this complication, Wacom came up with a tool which could replicate hand-drawn art on the computer screen, technically known as Graphics Tablet. The Wacom Intuos Pro & Intuos Draw are popular examples of it as they are considered as best drawing tablets in the market.
About Contact Developers Careers Site Tour Help & FAQ Advertise Core Members Etiquette Privacy Policy Terms of Service Copyright Policy
Curious to know how we pick the best tablets for our tablet buying guides? Checkout our About Us page to learn more on that.
Most of the graphics tablets work as a connected device, means you will need a separate monitor.  While some high-end graphics tablets even include a display, means you can draw your art on the same surface where it appears. Generally, these high-end graphics tablets fall into the expensive category and are mostly used by professionals. Refer this guide to buy the best graphics tablet / drawing tablet with screen.
Then publish your drawings straight to your favorite online gallery or social media site, like Pixiv or deviantART.
Hardware Specifications of Huion 420 Graphics Tablet Active Area 4 x 2.23 Inch Pressure Sensitivity 2048 levels Resolution 4000 LPI Report Rate 200 RPS Interface Support USB Technology Electromagnetic Digitizer Weight 0.88 lbs
So what screen size do you prefer for your tablet? And, how much is your budget? Checkout our Tablet Buying Guides to buy best tablet within your budget.
Obviously, you're not limited to drawing manga! Wacom pen tablets work seamlessly across all kinds of media. Create wherever your mind takes you. Paint, sketch, draw, design, and so much more. You'll find Intuos Manga is a perfect fit—for your characters, your stories, and you.
Due to data privacy laws, switching to the language you have chosen will automatically log you out. Your current account will not be available in the language and region you have selected.
Our pen tablets fully support creative software you already use. Art software lines – including Celsys, Adobe®, Corel® – all work beautifully with Wacom products.
The Wacom Intuos is a great entry-level drawing tablet which is very spacious and makes it very easy for both single and double hand usage. However, the build of this tablet is the greatest when compared with its rivals. The Wacom Intuos Creative Pen and Touch series, the tablet itself is very simple and easy to use. It provides you with all the essentials one would expect from a drawing tablet and provides you with an easy way to start getting more artistic and creative with your digital inputs.
Making manga and comics is fun! With the right tools, you can bring your ideas to life on the page and make your characters look fantastic. It's easier than you think when you're working on your computer with Intuos Manga.
A slim, compact, high definition creative pen display with touch.
A pen tablet with a simply great pen experience. It couldn't be easier.
Huion is a powerful graphics tablet which is not so high on a budget. The tablet comes with ultra-narrow borders to allow extra workspace for other devices such as the keyboard. It sports 11-inch drawing area and a separated panel for gestures and 8 customizable shortcut keys for your artwork. The pressure sensitivity of 8192 levels enables you to draw a variety of lines depending on the amount pressure you apply. More the pressure sensitivity will be, better the accuracy you will get. The Huion Inspiroy Q11K drawing tablet is compatible with Windows 7 and above in Windows OS and also comes with Mac OS compatibility, making it easy to use and work with.
Hardware Specifications of Wacom Bamboo CTL471 Graphics Tablet Active Area 5.8 x 3.6 Inch Pressure Sensitivity 1024 levels Resolution 2540 LPI Report Rate 133 RPS Accuracy +/- .02 in (+/- 0.5 mm) Connection USB Type A (PC) , USB Micro (tablet) Weight 0.
53 lbs
The XP-Pen Deco 01 is designed with both right and left-hand users in mind, there are basically 8 express keys on the left which help you maximize your workflow and delivering the most ergonomic and convenient platform to draw on in its segment. The pen that comes with the package is battery-free so you don't need to charge it as there is no way of running out of battery. However, the tablet needs to be connected to your PC or laptop via USB Type-C cable. Moreover, the quick toggle button onboard lets you switch between pen and eraser instantly. Overall, the XP-Pen Deco 01 is one of the best value for money drawing tablets offering a package of features at an extremely affordable price of $60 which even slightly expensive Wacom Intuos misses out.
Ink can be a hassle to edit. Now you can make changes quickly and easily. Change the character or her whole world. Rearrange, copy, or remove panels. No need to start over.
Best Tablets The Best Drawing Tablets 2018 – Our Most Recommended Graphics Tablets 10 Comments
Discover Wacom Draw Digital sketch & draw Art on your iPad Professional illustration Comic & manga creation Animation & game 3D sculpting & modeling Design Graphic design Fashion & product design Edit Photo fun Image editing Professional results Video & motion graphics Capture Ideas Getting started Annotation Collaboration Doodling Note taking Educate Advanced art & design Early creative Interactive classroom About Wacom Who we are Investors News & Events Careers at Wacom
Well, if you're just starting with digital painting and looking for a drawing tablet to hone your drawing skills, then the XP-Pen Deco 01 is probably the best in the segment in terms of features and pressure sensitivity. Yes, the XP-Pen Deco 01 can detect pressure sensitivity up to 8192 levels which is indeed a very good feature for users to draw varying width of lines and enhance their creativity. Moreover, the active area of 10 x 6.25 inch offer enough space to draw on which lights up at night so that you can draw conveniently even in dark conditions. The Deco 01's thickness is only 8 mm which also doesn't weigh much making it easy for you to throw it in your backpack.
Best Tablets The Best Tablets for Photoshop – Our Top Picks for Best Photo-Editing Tablets 0 Comments
The Huion 680s is probably the smallest and most portable tablet in our list of best drawing tablets. It is specifically designed and optimized for beginners who are looking for not so fancy drawing tablet at an affordable price. Talking about its features, the Huion 680s comes with 2048 levels of pressure sensitivity which enables us to render lines of varying width and opacity. The Huion Pen that comes within the package runs on AAA battery which can easily deliver upto 40 hours of usage and that is good for a $40 tablet. As far as connectivity is concerned, this drawing tablet by Huion only connects via USB cable which comes included in the package. Its compatibility with Mac and Windows platforms makes this one of the best drawing tablets for beginners for digital painting, photo-editing and signing E-documents.
Well, if you're a digital artist and planning to buy the best drawing tablet, then pressure sensitivity, size and accuracy are the key specifications to look for and it's probably not an easy task to figure out what fits in your requirements. So, how to choose the right graphics tablet for drawing? And, what are the best drawing tablets available to buy in the market? Let's find them out.
• Size – While buying a graphics tablet for drawing, the size makes a big difference. The greater surface area will give you plenty of space to draw, and they often come with higher input qualities and more shortcut keys, hence efficient working.
Right since their inception, tablets have been very handy and useful as a pocket graphic handler. Starting the very basic text taking a tablet to the currently available feature-loaded tablets, these devices have become a necessity for most of the graphic-engaged users. Standing up to the similar maxim, the Wacom Intuos sports three variants with a difference in their screen size. The tablet comes with a pressure sensitivity, which can vary 8192 levels of pen pressure sensitivity. The tablet also comes with a bunch of gestures which can be customisable based on the user. This powerful duo of pressure sensitivity and gesture support makes it stand out of the crowd and makes it a completely potential tablet for graphics.
Best Tablets Top 12 Best 10-Inch Tablets – One Stop Shop Guide 2 Comments
In terms of connectivity, it comes with 2.4GHz wireless network support, which not only makes it seamless in drawing, painting, and sketching but also makes it easy to pair with other devices through a network. As far as the battery backup on this drawing tablet is concerned about, it comes with a 2500mAh battery, which the company claims to provide over 40 hours of continuous usage to draw with. Overall, the Huion Inspiroy Q11K is one of the best drawing tablets with 8192 pressure sensitivity to buy in 2018.
Hardware Specifications of Ugee M708 Graphics Tablet Active Area 10 x 6 Inch Pressure Sensitivity 2048 levels Resolution 5080 LPI Report Rate 230 RPS Keys Onboard 8 User-Defined Shortcuts Interface Support USB Cable Weight 1.3 lbs
Hardware Specifications of Huion H610PRO Drawing Tablet Active Area 10 x 6.25 Inch Pressure Sensitivity 2048 levels Resolution 5080 LPI Report Rate 233 RPS Function Keys 16 Express Keys 8 Weight 2.5 lbs
Investors About Wacom Support Community Contact Terms of use Privacy Eco-Initiatives
Thinking about going pro? Practice makes perfect. Professional comic artists count on Wacom products for their versatility, digital quality, and ease of use. Graduate to the Cintiq line for another level of artist-focused features.
The Huion 420 graphics tablet boasts a resolution of 4000 LPI and comes with a decent response rate of 200 reports per second. The tablet can be used by both right and left-hand users and is compatible with both Windows and Mac OS X. The tablet is pretty light and weighs just around 14 ounces. Under the hood, this drawing tablet is supported by an electromagnetic digitiser to take inputs from the user and display on the connected device. It is priced at around $25 making it one of the cheapest and best drawing tablets for beginners.
The Huion 420 is a compact drawing tablet. It sports an active draw area of 4 x 2.23 Inches. Now don't get puzzled looking at the small size of the display, the tablet is an ideal replacement for your mouse in drawing and even in gaming. It has 2048 pressure sensitivity levels and also equips an additional area for advanced usage. The small and compact Huion 420 perfectly fits into any laptop case or in your business suitcase making it very easy and ergonomic to carry around. Though small in size, the Huion 420 is nowhere less than its competitors in the specifications.
The Best Drawing Tablets 2018 – Our Most Recommended Graphics Tablets Mar 13, 2018 by Mike in Best Tablets
Huion H610 Pro is lightweight light on the budget tablet which is high on features. The tablet has a 10 x 6.25-inch active drawing area which is bolstered by 16 hotkeys beneath the screen. It also has 8 express physical keys down the side, aiding for varied functionalities keeping the usage even more sophisticated and simple at the same time. It sports a resolution of 5080 lines per inch, which is good, if not great. This tablet is also battery-free like few of its rivals in the segment and comes with 2048 levels of pressure sensitivity.
Welcome to Tablet Under Budget – A website where people can find and buy best tablet within their budget. This website is managed by group of tablet professionals who undergoes lot of research everyday to compile list of best tablets under different price ranges and for various requirements of people.
• Controls – Many graphics tablets come with functional keys which can be programmed according to your needs. Some models include keys around the drawing area while some models include keys on the pen. Functional keys on pen can save your time, allowing you to reach shortcuts and your favorite settings directly without navigating on the tablet.
Of course, creative applications fully support Wacom's touch and pressure-sensitive features. Wacom partners with illustrators and animators to design the tools they trust to realize worlds of art.
These were our expert's most recommended graphics tablets for drawing. We tested all of them and found all the pros and cons to point it out in this buying guide so that you can make a right decision in buying the best drawing tablet for yourself. As we said earlier, the Wacom Intuos Pro is our most recommended drawing tablet as it has 8192 levels of pressure sensitivity and many more professional level of features. For those who are looking to settle down at an affordable price, we would recommend buying the Huion Inspiroy Q11K which also features 8192 levels of pressure sensitivity. Another option is the best selling Wacom Intuos Draw which is one of the best drawing tablets under $100 price range for beginners as well as pros.
An ultra high-definition pen display with multi-touch capabilities designed for creative professionals.
Hardware Specifications of Huion Inspiroy Q11K Drawing Tablet Display Area 11-inch Pressure Sensitivity 8192 levels Resolution 5080 LPI Report Rate 233 PPS Connectivity 2.4 GHz Wireless Connectivity Pen Ergonomically designed with 8 Pen Tips Batteries 2500 mAh • 40 hours Weight 1.
94 lbs $120 | Buy at Amazon 3. Wacom Intuos CTL4100 Small / Medium #1 New Release
List of Best Drawing Tablets For Beginners & Professionals Price Wacom Intuos Pro (Most Recommended) $300 Huion INSPIROY G10T $120 Wacom Intuos CTL4100 (#1 New Release) $80  Ugee M708 $53 Turcom TS-6610 Graphic Drawing Tablet $51 XP-Pen Deco 01 Drawing Tablet $60 Huion 420 Drawing Tablet $25 Huion H610PRO Drawing Tablet $73 Huion 680s Drawing Tablet $40 Wacom Bamboo CTL471 $78
A high-definition pen display with multi-touch capabilities designed for creative professionals.
Recent CommentsMike on The Best Tablets For College Students – Our Most Recommended Tablets For Taking NotesJaden on The Best Tablets For College Students – Our Most Recommended Tablets For Taking NotesTammie on The Best Large Tablets – Our Most Recommended 11-inch & 12-inch TabletsMitch on The Best Drawing Tablets 2018 – Our Most Recommended Graphics TabletsMike on The Best Drawing Tablets 2018 – Our Most Recommended Graphics Tablets
Now let's have a look at some of the best tablets which are handpicked by our team of tablet professionals to reduce your effort in buying the best graphics tablets for drawing. We will have a look at graphics tablets in all budget constraints, from $25 low-end tablets to high-configured $400 tablets, because not everyone would be able to afford those expensive graphics tablets, especially beginners. So, let's start with the list.
Ugee M708 is a pretty pocket-friendly graphics-stationed tablet which is though priced half as less as its rivals but as powerful. The tablet comes with a 10 x 6-inch drawing area and sports a 5080 LPI resolution. The tablet has a very impressive report rate and can register about 230 reports per second. This drawing pad comes with 8 user-defined shortcuts, using which the user can set their custom shortcuts as per the convenience and requirement.
Intuos Manga pairs the freedom of ink with digital convenience. The pressure-sensitive pen gives you a natural brushstroke, the same way you draw on paper. There's an endless array of digital brushes, colors, and effects right at your fingertips. No need to frequently replace supplies or clean up a studio. Sketch, ink, and color with one tool.
The pen which comes along the Huion H610 Pro is rechargeable and the company claims that the pen lasts for over 800 hours of continuous usage for every 2-hour charge. This tablet for drawing is compatible with all the Windows and Mac OS X and supports most of the graphics stationed applications such as Adobe Photoshop, Illustrator, Corel Painter, Autodesk Sketchbook, Manga Studio, Clip Studio, Zbrush, and more. The tablet has a decent report rate of 233 Reports Per Second. The tablet weighs just over 2.5 pounds and is ideal for its dimensions.
If you have an existing account in the language you have chosen, you can log into it, or you can create a new account.
Whether your style is cute or scary, or something in-between, you'll love creating Manga with Wacom. Many of the popular manga and comic book artists use a Wacom pen tablet or creative pen display to tell their stories. Get the tools you need to create and bring your characters to life.
A professional pen tablet with multi-touch capabilities available in medium and large sizes
At first glance, the Turcom TS-6610 looks very similar to the Huion H6010 Pro in design. The build quality of Turcom TS-6610 is very solid and feels light in weight which makes it easy to carry around in a backpack. Featuring 8 onboard hot-keys, the Turcom TS-6610 enables its users to access their favorite tools and shortcuts straight away from the front to maximize their workflow. The large active area of 10 inches x 6.25 inches provides enough room to show off creativity with utmost comfort which many users prefer first while buying the best drawing tablet for themselves.
Hardware Specifications of Turcom TS-6610 Tablet Active Area 10-inch Pressure Sensitivity 2048 levels Resolution 5080 LPI Report Rate 220 RPS Connectivity USB Pen Battery Pen with 4 Nibs Express Buttons 8 Express Keys Weight 2.2 lbs
Take your projects further. Once you've mastered drawing on a tablet, you're ready for more. Creating your own stories? Perfect them with digital editing and effects. Animating your artwork? Import and convert your drawings to easily manipulated vector graphics. Creating a graphic novel? Keep track of the whole thing in one place with story files. Intuos Manga supports you every step of the way.
The Digital Pen that comes within the package features 2048 levels of pressure sensitivity which lets you create variations in line width and opacity and as far as accuracy is concerned, the Turcom TS-6610 features 220 Report Rate Speed which is very accurate and lag-free in action. In case if you're concerned about its compatibility, then we would like to let you know that this tablet by Turcom is compatible with all the major software by Adobe, Corel, Autodesk across Windows and Mac platforms. Priced at $50, the Turcom TS-6610 is the best drawing tablet for beginners considering its features, build quality and price.
Featured Tablet Buying Guides Best Tablets The Best Tablets for Photoshop – Our Top Picks for Best Photo-Editing Tablets Best Tablets The Best Drawing Tablets 2018 – Our Most Recommended Graphics Tablets Best Tablets The Best Tablets for Artists – Our Top 10 Picks for Best Pen Display Tablets Best Tablets The Best Tablets For Business Work – Our Most Recommended Tablets With Keyboard Best Tablets The Best Tablets For College Students – Our Most Recommended Tablets For Taking Notes
Similar to the other expensive rivals in the list the Ugee M708 comes with 2048 levels of pressure sensitivity pen, which gives the feel of drawing on a paper. This tablet supports the wide range of operating systems and supports all Windows OS and Mac OS X 10.6 and above. Ugee has decent collaborations with various companies and therefore, it can be used with Photoshop, Photoshop CC, Illustrator, Lightroom, Corel Painter, Autodesk MAYA, Pixologic ZBrush, and much more. All in all, this is a perfect pick if you're tight on budget and looking for a feature-packed graphics tablet for drawing and designing.
10 thoughts on "The Best Drawing Tablets 2018 – Our Most Recommended Graphics Tablets"
Hardware Specifications of Wacom Intuos Pro Drawing Tablet (Medium) Active Area 8.7 x 5.8 inch Pressure Sensitivity 8192 levels No. of USB Ports  1 Port Keys Onboard 8 customizable ExpressKeys Wireless Capability Built-in Bluetooth Multi-Touch Technology Yes Weight 1.
5 lbs
Best Tablets Top 10 Best 8-Inch Tablets – One Stop Shop Guide 0 Comments
Hardware Specifications of XP-Pen Deco 01 Tablet Active Area 10 x 6.25 inch Pressure Sensitivity 8192 levels Resolution 5080 LPI Report Rate 266 RPS Connectivity USB Type-C Pen Battery-Free Pen with 8 Nibs Accuracy ±0.01 Inch Weight 1.3 lbs
Below are the features you should consider while buying a graphics tablet for drawing.
Use contrasting concepts, 1 drawing technique Healy utilizes in her work is usually to use contrasting principles within a piece involving work, for instance, juxtaposing beauty and ugliness. I will use the beauty involving colours, flowers, the gentleness of skin or tresses , along with the female form. I am going to also tend to work with something option opposite in order to all of that, for example bones, insects, sharp tooth , or anything that may well provide discomfort to typically the viewer, she elaborates. `Somehow this provides an unique principle to a piece. Specially when the `ugly` parts significantly harder to spot from first. To me it is a very stark representation regarding what life is such as
Check and recheck, Before you will leave your site and go to better lines and detail do the job , it`s essential to ensure you have the correct type down. Chiu`s advice is usually to check and verify again. Need to nail lower my drawing`s underpinnings ahead of I can add specifics . I really avoid questioning in the details: I need to make sure almost everything is symmetrical and appear right before writing more powerful and harder lines. They also suggests considering your current work in a looking glass or through a digicam . Considering different vantage factors is a great method to highlight if anything will be crooked. I constantly inquire myself, does this sense right? If anything looks off - even in the event that I can`t immediately place my finger about what this is #NAME? rely on my gut and troubleshoot my drawing before moving forward
Categorise your own fabric, Von Reuden clarifies the best way to add value and even shading to create even more layers of depth plus weight. He admits of which , when drawing and re-creating fabric, the types regarding wrinkles created can just about all be placed under about three separate categories: hanging/relaxed, stretched/tension, and scrunched/compressed. Hanging textile tends to be shed and have a streaming appearance. Stretched fabric makes long lines, usually together with a point of help . Compressed fabrics bunch in to each other, creating scrunched-looking areas.
Draw on your individual experiences, Dip into your current experiences to add an unique layer of authenticity to the piece, suggests Healy. Therefore using something like the memory, feeling or smell when building your work. Regarding example, the special sense you experienced when sitting down down with a buddy at the coffee shop, or even a memory of your years as a child experience. You can become abstract or use hyperrealism. Whatever you decide to choose makes typically the piece unique to an individual . I`ve found that men and women resonate with these items the most.
Master blending together , Healy has a certain process for blending your ex coloured pencil work. Your woman depends on an put together , to check the type is proper before carrying out to coloured pencil (it`s much harder to get rid of coloured-in areas than a good outline). It also will help her plan where typically the highlights and shadows will certainly fall. She then develops up colour using simple layers. I love to be able to start out with very soft gentle layers to obtain a better thought of illumination placement, shadows plus the color palette, she says. Following each layer she mixes gently using the mixing up stump. Once she provides reached a stage she`s happy with, she actions on to the ultimate step: adding an put together . For this final coating , Healy uses coloured pencils alone, and does not necessarily blend with a stump.
Try combining pencils together with watercolour, While pencils about their own may be used to make a wealth of diverse effects, it can get interesting to combine these other media. For instance , in her work, Healy wants to combine watercolour plus coloured pencils. It`s significant to get started with watercolour plus then layer coloured pencils on top, she describes , because pencils can produce a waxy surface that will repels liquid, and helps prevent the watercolour from putting into the paper. This particular is a fun strategy to try out, the girl says. Both mediums have got unique qualities and smoothness . Combining the two components provides an impressive medium all involving its own.
Unify your shades , Having an uniform technique to colour will assist provide cohesiveness to your job . It`s a good thought to make sure of which your artwork has unifying colours, says Healy. `This consists of a specific colour palette, mood plus a way of spreading these kinds of over the entire art item . In addition, she recommends creating a harmonious bottom by using tinted report or adding a qualifications wash of colour (in paint). This will demonstrate through whatever you put together on top of this , thus giving it a good appearance of cohesion. If I use coloured pencils, I`m fond of applying tinted paper produced simply by Kraft.
Try out different approaches to shapes , The following drawing technique worries line weight. As nicely as demarcating different things , lines can help stress shadows. Thicker lines can easily fade and disappear in to the shadows, which can support convey the 3D type , explains Chiu.
Utilize right eraser, There are usually a few various kinds of eraser, and each is appropriate to various things. You`ll definitely need a kneaded eraser. This has the putty-like consistency (it`s often known as putty eraser), and you knead this before and after work with . A kneaded eraser is definitely best for lightly selecting up the coloured pen binding off the document . This works wonders any time correcting mistakes, or in the event that you`re deliberately lifting color from an area like the eyes, says Healy. The gum eraser has some sort of more solid consistency, plus is better if you`re trying to fully clear off a coloured-in area. Des Reuden continues: I firmly believe in letting pure intuition take over in typically the creation process so I actually work with the underdrawing more as a guide . What this means is the final effect varies.
Short on time? This above, from character custom made Bobby Chiu, runs via some pencil drawing related with action. For even more in-depth the way to composition to be able to how to capture light source and shadow, have a look at our own art techniques article. Or even , for inspiration, check out this particular roundup of unbelievably practical pencil drawings.
Break free from your comfort zone, Whilst these pencil drawing strategies should help you know the essentials with the method , sometimes you need in order to toss the rules away of the window and discover what works for an individual . There`s nothing wrong using stepping outside of the particular box if it signifies achieving the effect an individual want, says Healy. Experimentation will occur when an individual step outside of that will box. But don`t end up being intimidated! The process is usually entirely fun.
Find the right document texture, The surface structure you`re working on may make a big distinction towards the effects you may create. This really is referred in order to as the grain or even `tooth` of the report . A rough tooth is usually more visible, and the particular ridges will grip the particular colour from your pencils. Which has a smooth tooth, the particular ridges are very good , and there`s less hold . Healy finds this sort of paper provides a great easier surface for mixing coloured pencils, although your woman warns that it`s likewise easy to perform the coloring off the surface.
Make use of the correct grip, The first action is always to master how in order to hold a pencil properly . Chiu recommends holding typically the pencil as you could a new piece of charcoal, plus taking advantage of the particular side of the business lead to draw, rather compared to the point. This assists maintain your pencil sharper with regard to longer. When covering significant areas, I shade along with my pencil perpendicular to be able to the line I`m sketching to get wide, smooth lines, he adds. Intended for details, I hold the pencil parallel to my personal lines to get well-defined , narrow marks. The sole time I use typically the thing is when I`m working on intricate information
Touch up your skills with these types of pencil drawing techniques, intended for both graphite and female pencils. These pencil sketching techniques from top designers will assist you to take your getting skills one stage even more , whether you`re using graphite pencil or coloured pencils. For many artists, pen drawing is the expertise that introduced them to be able to the art world, in addition to even if you`ve shifted to a different method , understanding how to attract with a pencil may help you increase your expertise elsewhere. These pencil attracting techniques cover anything from typically the basics of mark-making in order to advanced processes to press you out of your current comfort zone. We`ll also provide advice on the equipment and materials you require to know, such while blending stumps, paper choices , and different erasers. In case you`re a total novice , or just want to be able to upgrade your kit, get a look at each of our guide to the most effective pencils.
Mix up covering techniques, There are plenty of different pencil sketching techniques relating to shade providing . Chiu uses two major approaches. The first will be with all the outlines going in the similar direction. `This makes the shading appear more natural, and helps my information pop out from the particular lines I`m using intended for shading, he explains. The particular second method involves functioning in patches of covering , to help define form . Patches of lines avoid the form, which assist keep things in point of view , he says. This system is likewise great for backgrounds and even creating texture.
Know when should you prevent , The majority of performers usually tend to tinker with their own work - even right after they`ve signed their label . I can always locate something to change when I look hard plenty of , so it can end up being difficult to share when a new piece is truly completed , says Chiu. However, be skeptical of overworking your part . `Eventually, I make the conscious decision to set my drawing away plus start something new, this individual continues. `That`s when I actually consider my drawing completed
Create material , Fabric can range coming from sleek and shiny to be able to matte and dull. Just how you shade it will certainly help sell the thought of the information you`re striving to depict. Just for this draw , von Reuden is intending to be able to capture the golden folds over of material found within the original image. They began by outlining typically the shapes and blocking out and about regions of shadow.
Shield your paper, This will be a valuable pencil attracting technique for beginners: set a piece of document under me to stay away from smudging your drawing although you`re working. It seems like evident , but it can end up being the downfall of some sort of great piece of job ! Healy also prefers to be able to mount her paper upon a board, attaching that using a layer associated with matte medium. This assists keep things neat, plus provides a good surface in order to work.
Beyond of which , different artists have diverse approaches to lines instructions you need to get the style that`s best suited for you. I choose to use an unique outline in my art work , whether it is using thin sets out or bold outlines, ` says Healy. It could help pinpoint the audience`s eye to a particular area. Additionally, it gives the stylised look, if of which is what you will be hoping to achieve. Chiu, however, prefers a various approach. I try in order to avoid outlining my sketches because this tends in order to make things look toned and deadens the 3 DIMENSIONAL effect. Breaks and spots in my lines display form in the signals and shadows.
Start out lightly and build by there, While i start getting , I plan and check out using loose lines, in addition to avoid committing too soon along with hard, dark lines, claims Chiu. As I improve my lines will alter , so checking and rechecking my work is important . I darken my traces and add details with the end. I do not give attention to one area intended for too long in order to avoid overdrawing. Begin with an underdrawing, Artist Tim von Reuden likes to start using a digital underdrawing that will he prints at 1 per cent Opacity. Over , you can view the underdrawing regarding his sketch of the woman holding an employees . He explains, I enjoy to keep it lighting so that it provides a foundation rather than some sort of final image.
Use a stump regarding soft blending, How a person blend your work may have a big influence on the final result. With regard to a soft blended result , try a blending stump. After each light coating , I very gently merge the coloured pencils along with the stump, says US-based artist Jennifer Healy. No longer push too hard or even the colour will stay , making it harder to be able to softly blend. I duplicate this process as generally when i need. After several layers it produces a new very soft and fragile look. This technique needs a little trial and mistake , though. Healy warns that will if you blend also softly, the stump can easily pick up colour that will you`ve already layered within the paper.
IMAGE COLLECTIONS : Anime Drawing Tablet