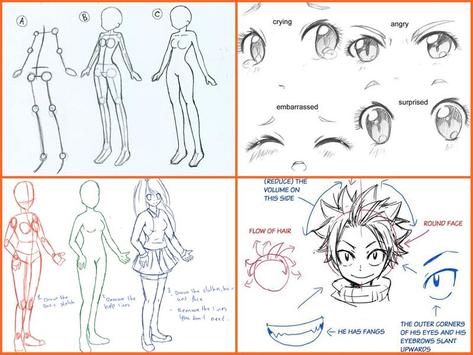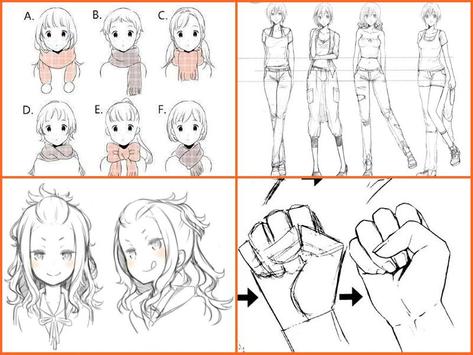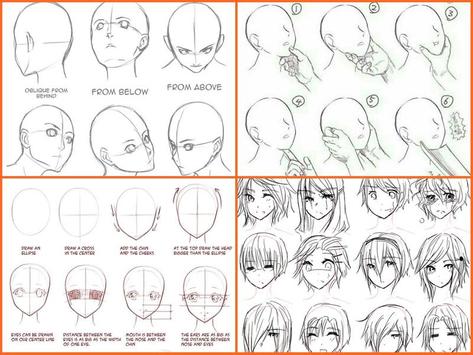 frankenstein (10)ghouls n ghosts (14)other (53)vampires (24)werewolves (19)witches (19)zombies (73)
Adding more details to your anime drawing. Now erase all the extra lines and work on finalizing the contours. Begin with the face. For the hat, draw an arched line above the face connected to a round base on top of the head. Next, draw the ears and the triangles next to them for hair. Draw firm contours of the arms. Then you need to draw the collar and work on outlining the legs. Our character will be holding his friend Pikachu in his right hand. Draw a circle for this creature's head and a rectangle for his body. After checking for correct proportions, it is safe to say the hardest part is over!
centaur (4)chimeras (2)dryad (1)faun (1)greek mythology (27)harpy (2)japanese mythology (4)mermaids (15)naga (1)sphinx (1)
So I have another character here from Sword Art Online. He is the main figure from the novel, manga,
anatomy (41)caricatures (12)ears (5)eyes (57)faces (76)famous faces (294)full body images (139)hair (20)hands (14)head (7)mouth (18)nose (6)portraits (243)
For my last lesson of the day I will submit one of the chibi characters from the Winnie the Pooh ser
Hey everyone, I was really inspired to work on a cool tutorial based on a Naruto demon. In this tuto
aliens (33)creatures (9)droids (3)robots (15)space crafts (6)star trek (3)star wars (60)weapons (2)
Final steps in drawing an anime boy. At this stage we'll work on emphasizing the details of our anime character, mainly the face and the eyes. Thus start with the face, making the eyes wide with big black pupils. Add a tiny nose and an upside down triangle for a mouth. This particular technique of drawing a face applies only to anime. Moving on to clothing, add buttons, pockets, and belt. Don't forget to add a t-shirt. Draw gloved hands out of the rectangles in the ends of arm lines. Work on the hair by drawing individual strands within the rectangles behind the ears. Finalize Pikachu's outline and use circles to draw a very simple face. Of course, add ears, arms and a tail to this fictional creature.
by catlucker | 3 months ago | Comments | 16 Love It | Novice
Okay guys, this is a lesson that is based on another Fairy Tail character. This girl has short pinki
animals (65)bleach characters (61)characters (670)chibis (556)coloring (13)dragon ball z characters (59)ears (3)eyes (66)female body (47)hair (24)hands (7)head (60)male body (15)mouth (5)naruto characters (101)people (139)pokemon characters (427)
Drawing Anime – Manga How to draw Anime Eyes for beginners How to draw Spiderman How to draw Winnie the Pooh How to draw Sonic The Hedgehog How to draw Patrick Star tutorial
I guess there is a lot more fans of Sword Art Online then I thought. This next tutorial is going to
Hey what's up people. Welcome back to another fun filled lesson here on Dragoart. Today I will be up
by Dawn | 4 months ago | Comments | 4 Love It | Intermediate
landmasses (48)outer space (30)watermasses (12)famous places (23)structures (34)bridges (3)monuments (8)other (22)
A simple drawing of Umbreon, one of the eeveelutions from Pokemon!
Okay, so I see that you guys enjoyed the lesson on Allen Walker, what would you say to this tutorial
by PuzzlePieces | 4 months ago | Comments | 3 Love It | Intermediate
I know I already have a lesson on drawing Rey from Star Wars, I just wanted to make another lesson o
Let's give another round for Anime! This time it's "How to Sketch an Anime Kiss" loaded with tips! I
ben 10 characters (28)cartoon network (417)disney (346)disney princesses (22)nickelodeon (205)other (306)pbs (19)south park characters (26)webkinz (14)
Is there still fans of the anime series 'Attack on Titan'? I know there must be because people keep
I was asked more than a few times to make a tutorial on "how to draw Asuna" from Sword Art
Hey everyone, this is EasyRamos here with another tutorial in my drawing tutorial manga series. In t
How to Draw Emilia from Re:Zero kara Hajimeru Isekai Seikatsu
Here is another tutorial done by the fabulous me. It is on how to draw Juvia Lockser, step by step f
by Dawn | 4 months ago | Comments | 12 Love It | Intermediate
This is a cool video on how to make an anime video, I thought everyone would like it.
Anime and manga tutorials are always awesome to learn from. All the different styles, and posses to
Here is another Gothic themed lesson and I think many will enjoy it. We will be learning how to draw
How to Draw Ako Tamaki from Netoge no Yome wa Onnanoko ja Nai to Omotta?
animals for kids (239)cars for kids (12)cartoons for kids (32)dinosaurs for kids (15)dragons for kids (8)fantasy for kids (39)flowers for kids (23)people for kids (52)
I have two more chibi characters from Winnie the Pooh that came out absolutely fabulous. Up next we
Here is a popular kitty from the Toradora series. He is small, orange and full of spunk. Here is "ho
This last Tokyo Mew Mew character is probably one of the sexier of the three. She has a very cute bu
Finally last but not least, my favorite lesson of the day and it is going to be on "how to d
February is getting closer and that means that Valentines will be coming up soon too. I'm gonna help
by Jedec | 2 months ago | Comments | 5 Love It | Intermediate
So, those of you who are fans of the Black Butler series should be familiar with this complicated ch
A tutorial on 3 different short hair styles and how hair types behave.
This is a tutorial on how to draw the Vocaloid, Rin Kagamine, in her outfit from the song "LUVORATOR
art (34)band logos (64)characters (558)fashion (48)flowers (95)food (132)graffiti (23)movies (293)music (89)skulls (127)sonic characters (74)sports (141)symbols (163)tattoos (231)trees (36)tribal art (135)video games (662)everyday objects (185)
Yesterday I wanted to do something fun and inviting so I went ahead and made a tutorial on another a
explosive devices (4)firearms (32)knives and spears (13)missiles (3)other (14)projectile (6)swords (26)
Drawing initial contours of anime boy's figure. When drawing something step by step, it is important to estimate the contours of your future drawing in the early stage. Therefore, we must begin by drawing the basic contours of our anime character, which might be easier to do using rectangular shapes that represent different parts of his body. The first rectangle is for the head and another one right below is for the neck, from which you need to extend two arched lines for the shoulders followed by two more lines for the arms. The circle in the middle is the elbow. Another rectangle in the end of the arm is the hand. Remember to apply light strokes of pencil at this stage. Then work on the tentative outline of your character's clothing.
by easyramos | 2 months ago | Comments | 9 Love It | Intermediate
Hey guys. Here is another tutorial by me, Bunnyhop23. Today I will be showing you all how to draw Ak
by Dawn | 4 months ago | Comments | 1 Love It | Intermediate
After I had uploaded those tuts on some Naruto characters, I was asked if I could make some updated
How to Draw Natsuki Subaru from Re:Zero kara Hajimeru Isekai Seikatsu
I hope you enjoyed your stay and made sure to visit our site every week for newer anime drawings tutorials.
I'm sure all you Fairy Tail fans must recognize the character you see before you now and if you don'
Hello people and welcome to our 2nd day into 2018. I have a special request that someone wanted and
Drawing the facial contour anime-style. Anime character's face is shaped like a rectangle connected to a triangle, which is exactly how you can draw it except smooth out the connection between these two geometrical shapes. This technique will give your character the distinct shape of the face with a narrow pointy chin. You can also add some detail to clothing at this step.
Heres a little tut to show you how to draw a crying girl Enjoy!
by Dawn | 4 months ago | Comments | 3 Love It | Intermediate
Here you will find our anime drawings tutorial. You will learn how to draw anime face step by step, like Son Goku face from Dragon Ball Z, Megumin from Konosuba, Sasuke  Uchiha from Naruto, Kirito from Sword Art Online, and many many more other anime characters.
Anime is a unique Japanese genre of drawing in pencil. Characters drawn in anime style have distinct shape of eyes and face. There are different kinds of anime, including manga and comics. An example of a famous anime cartoon is Pokemon, in which Pikachu is the leader among the many Pokemon. It is very fun to draw Pokemon characters as the drawing comes out highly contrasted even if done entirely in # 2 pencil. For anime art, it will suffice to draw a rough shape of the face and eyes. Anime characters wear bright simple clothing, which also helps ease the drawing process. It is important to make your drawing vivid. Even if you're only using # 2 pencil, make sure you add a lot of contrast to your drawing, virtually without pastels. In this beginner's lesson, we're going to learn how to draw anime step-by-step using # 2 pencil.
I don't know how many people know, but there is a new movie coming out staring Emily Blunt and she i
Hey guys, welcome back to another exciting lesson here on Dragoart. I wanted to make a few tuts that
by Dawn | 3 months ago | Comments | 17 Love It | Intermediate
There is not a whole lot I can say about these figures from the Clannad series that you guys already
coloring (44)line art (10)realistic (91)shading (8)sketching (50)submiting tutorials (16)
I almost forgot, the whole reason why I started uploading lesson on chibi characters from Winnie the
by Dawn | 4 months ago | Comments | 2 Love It | Intermediate
antarctic (14)birds (147)butterflies (12)cartoon animals (110)desert (7)dinosaurs (40)farm (56)fish (41)forest (183)fresh water (8)great plains (21)rainforest (51)reptiles (23)safari (68)salt water (51)snakes (17)domestic (183)insects (46)
airplanes (13)boats (15)helicopters (3)jets (2)motorcycles (11)sports cars (71)suvs (8)tanks (4)trains (6)trucks (14)
Anime is an exciting art to learn. Not only are the pictures from different artist very cool, but you can be so creative when drawing your characters. These tutorials show you "how to draw Anime" art. Anime began in the 20th century when the Japanese decided to experiment with animation when they heard of it being developed in Germany and the United States. If you're not from Japan and you hear the word Anime most people think of Japanese cartoons like Pokémon, Manga, Gundam Wing, Tenchi Muyo, the popular Yu-Gi-Oh, and GX. Of course not all cartoons are considered anime. Anime is just another subsection of animation. Why does anime look so simple to draw? Because it is. Drawing Anime is probably one of the easiest forms of people you can draw. The conventional way to draw anime is by hand but over time of course computers came into play just like with everything else. Because of that, we can enjoy and appreciate the art that is made for our pleasure. When you start your Anime sketches all you're going to need is of course your pencil, eraser and some colored pencils or markers. We are urging people that have finished art to submit it on the website and show other members how to draw what you have created. Have fun and be creative. This category will teach you "how to draw Japanese anime" step by step.
by MurasakiMina | 2 months ago | Comments | 3 Love It | Intermediate
Color in your drawing with colored pencils. Here work on giving your drawing a high degree of contrast and color. Bright clashing colors are one of the distinct features of drawings in anime style. If you decide to stick to # 2 pencil, you must add light and dark contrasting shades throughout your drawing.
Anime drawings tutorial! Learn now how to draw anime characters faces like Goku, Rem, Vegeta, Megumin and many other anime characters more!
Hey look, it's Piglet from Winnie the Pooh and Friends! Yes this is a lesson done for someone who re
christmas (129)easter (28)halloween (144)st patricks day (10)thanksgiving (19)valentines day (32)
I have been getting so many requests for this next tutorial that I am about to submit right now. I t
dragons (267)dwarves (7)elves (7)fairies (30)fantasy characters (50)gryphons (20)orcs (4)phoenix (13)trolls (5)unicorns (9)wizards (10)concept art (99)
Hi ya'll! I hope everyone had a great holiday. I'm back with another tutorial that gets specific w
Related Images of Anime Step By Step Drawings