How To Draw Ninja Turtles
pencil drawings How To Draw Ninja Turtles
How To Draw Ninja Turtles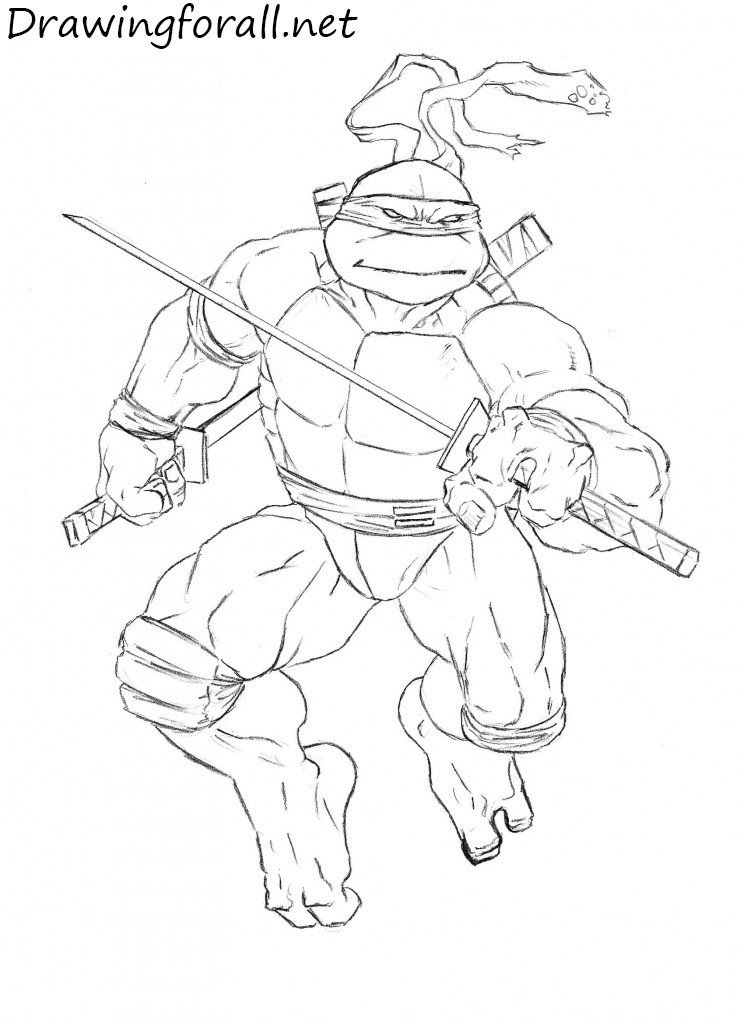 ZOO Animals (29)Anime and Manga (44)Category for Kids (Toddlers) (43)Cars (7)Brands of The World (13)The Jungle Buddies (7)Backgrounds (2)The Forest Friends (7)Farm and Domestic animals (36)People and Family (29)Dragons, Monsters and Aliens (17)Wild Animals (70)Sea and Water Animals (21)Dinosaurs (10)Flowers and Plants (16)Vehicles for Kids (14)Miscellaneous (99)Cartoon Superheroes and Characters (160)
Grid:    None    Small    Medium    BigTags: How to Draw Cartoons, How to Draw Ninja Turtles,
How to Draw Michelangelo Ninja Turtles Step-by-Step Teenage Mutant Ninja Turtles or just Ninja Turtles don't need to be specifically described as we are pretty sure everybody who watched a bit of cartoons knows them.
Donatello, Raphael, Leonardo and Michelangelo, always under the eye of a coach Master Splinter, mutated Rat. Try to follow our first step by step tutorial for one of the Teenage Mutant Ninja Turtles, Michelangelo with Nunchucks and trace/draw a great illustration of him!
How to Draw Leonardo- TMNT Today we're posting a drawing tutorial of the final, foruth member of Teenage Mutant Ninja Turtles- Leonardo. Enjoy drawing!