Pencil Drawings By Nicholas Santoleri
pencil drawings Pencil Drawings By Nicholas Santoleri
Pencil Drawings By Nicholas Santoleri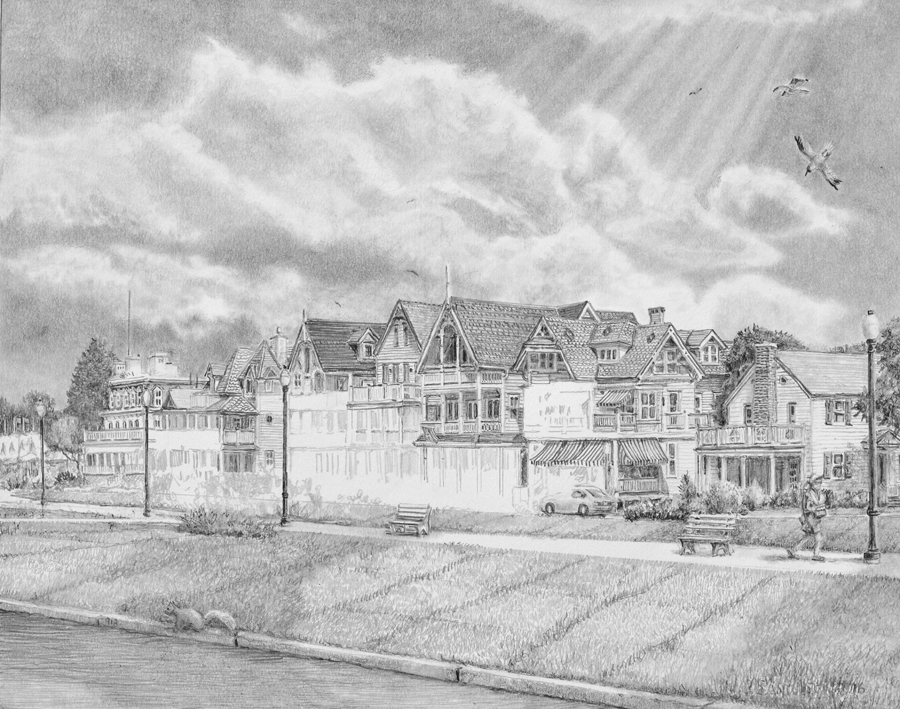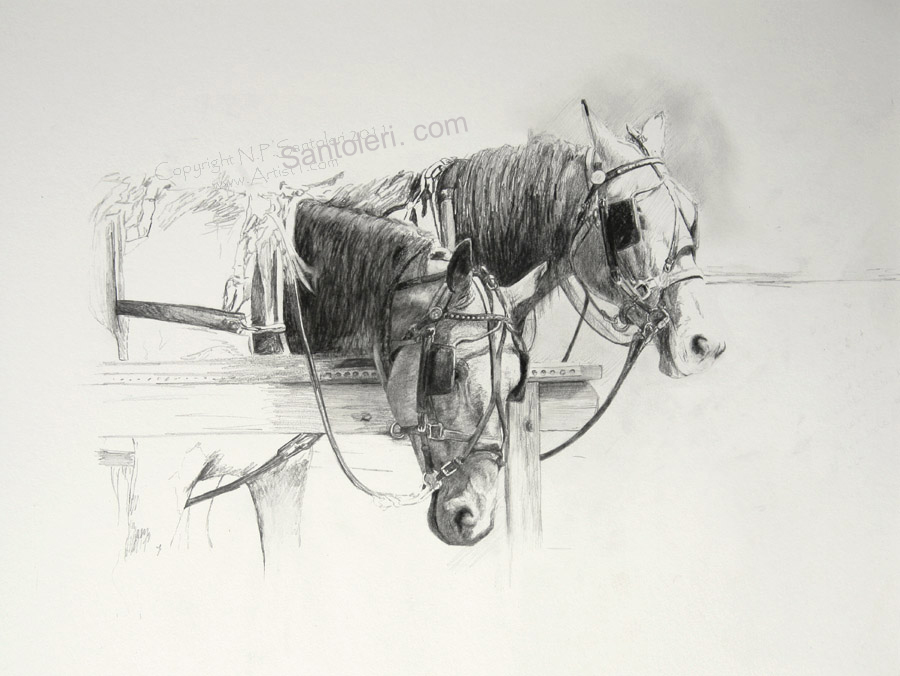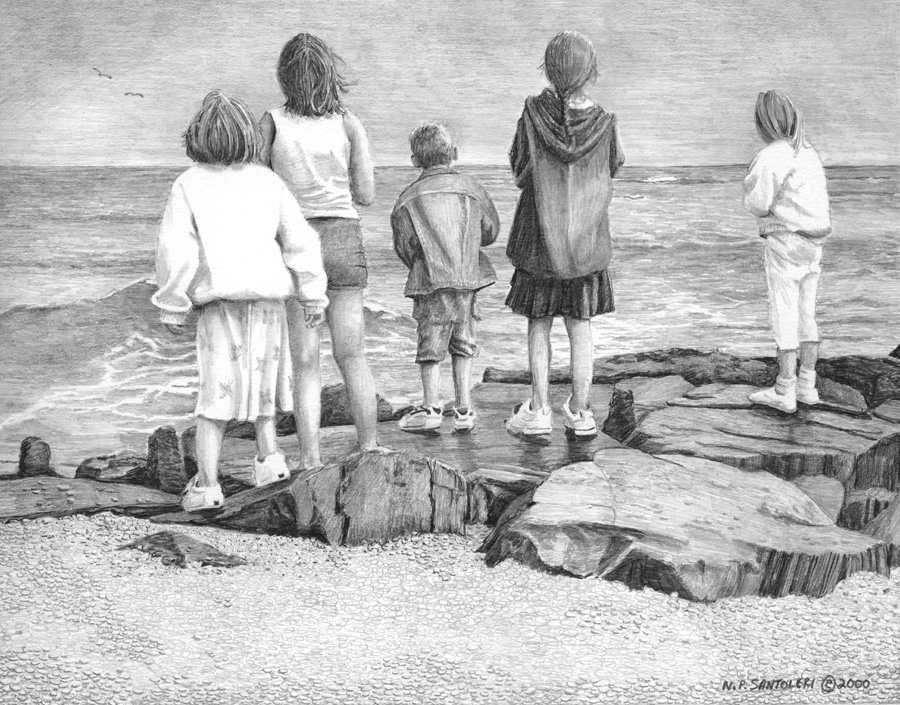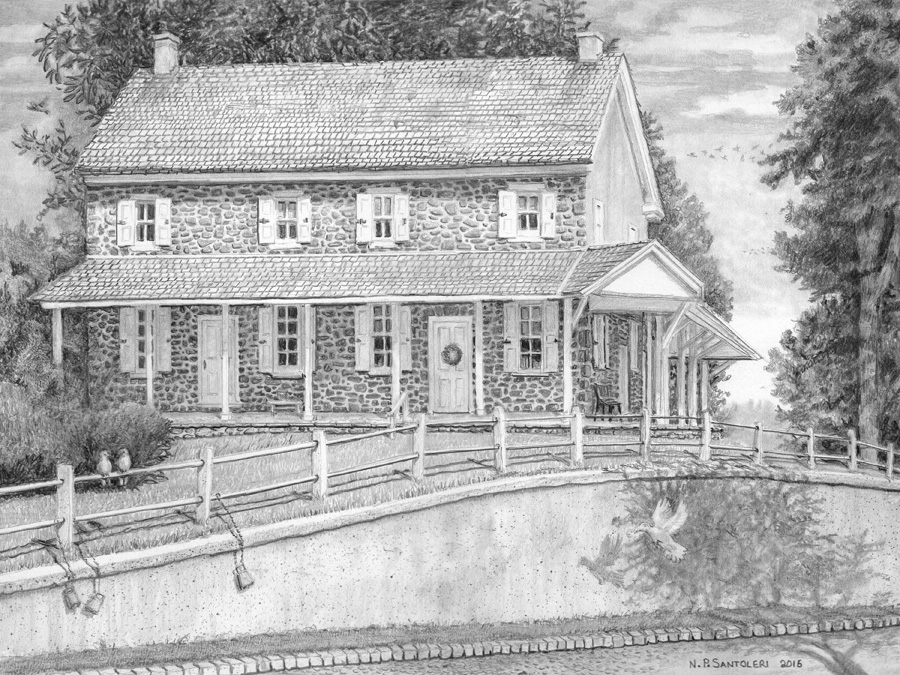 "Merion Tribute" by N. Santoleri Merion Tribute House"  (2013)   Gone
"Lucy the Elephant" Pencil Drawing by Santoleri "Lucy The Elephant" (2016)  11″ x 14″    Available for Sale
Study for "Philadelphia Waterworks"  8.5″ x 14″ (2003)  Gone
"Newtown Square Friends Meeting" – Pencil Drawing by Santoleri "Newton Square Friends Meeting" (2016)  11″ x 14″    Available for Sale
"Indian River Life Saving Station" (2012) 9.5 x 7.5  14″ x 11″    Gone
"As The Crow Flies" by N. Santoleri 2013 pencil "As The Crow Flies"  (2013)  12.5″ x 18.5″  Available for Sale
Page 1            Page 2           Page 3        Next Page> "I believe that pencil drawing is the best way to express myself creatively.   Most of my work through the years have been paintings in watercolor, oil  or acrylic paint.  Almost all  of them started out as a pencil sketches at least, and on many occasions, I have carried those pencil sketches into full impact as finished pencil drawings.  On this page, you will see many of my drawings created through the past few years." ~ Nick
Study for "Capri" (2010)  10.75″ x 9″  Available "Fran 2004" by N. Santoleri pencil
Transitions – Pencil Drawing by Nick Santoleri "Transitions"  (2016)  11″ x 14″    Gone
Nicholas Santoleri ~ Artist      Pine Ridge Productions, Inc. 1515 West Chester Pike Unit A-6, West Chester, PA 19382 In Historic Chester County, Pennsylvania
"Amish Horses" (2011) 11″x 14″ Available        Also Available In Print
" Saint Marys" by N. Santoleri 2011 pencil drawing "Saint Mary's" by N. Santoleri (2013)  14″  x 11″  Available for Sale
Pencil is one of my favorite art mediums. One of my many sketch books & sets of pencils are with me most of the time. Virtually every piece of art I have completed, whether it is a watercolor landscape or an oil portrait, started out with pencil sketches. As I am drawing, it become more evident to me whether the sketch is the final creation or if I should move on to a finished pencil drawing or complete a painting.
The image size of this drawing is  7.75 x 9.75 inches. Framed and matted by the artist  with acid free matting The frame, created by the artist especially for his pencil drawings, has a unique dark walnut rustic look that compliments the fine detail in his pencil drawings.
This pencil drawing comes with a letter of authenticity from our studio.
"Sandy Hook Light" – Pencil Drawing By N. Santoleri "Sandy Hook Light" (2016)  11″ x 14″    Available for Sale
Washington Memorial Chapel"   (2016)  11″ x 14″    Available for Sale
Pope Francis Pencil Drawing by Nick Santoleri 2015 "Pope Francis" (2011)  11″ x 14″    Gone
"Ocean Pathway" pencil drawing by Nick Santoleri "Ocean Pathway"  (2016)  11″ x 14″    Gone
"Flower Girl"  by N. Santoleri 2011 (2011)  11″ x 14″    Gone
Font Hill by Santoleri "Fonthill Castle" (2016)  11″ x 14″    Available for Sale
Original pencil drawings by artist Nicholas Santoleri. This is Page 1 of the pencil drawing section of www.Artitst1.com
Nicholas Santoleri, Realism Artist The Official Website of Artist Nicholas Santoleri
"Manayunk" Pencil Drawing by N. Santoleri "Manayunk" (2016)  11″ x 14″    Available for Sale
"Hood Octagonal Schoolhouse"  (2013)  11.5″ x 14.5″  Available for Sale
"Birmingham School" (2013)  11.5″ x 14.5″   Available for Sale
"Washington Memorial Chapel" Matted & Framed by Nick Santoleri