Posts Tagged 'arctic'
filed under theundertown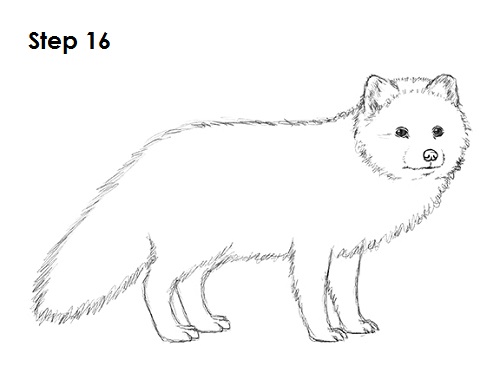 For the first few steps, don't press down too hard with your pencil. Use light, smooth strokes to begin. Home Subscribe Books Printables Blog Archives Contact Login My Account *Live Member Lessons Foundation Color Shading Perspective Under 5 Years Old 5 to 8 Years Old 8 Years And Older Drawing Characters Our Family In TV...
filed under theundertown
Finally, make horn & enhance ears. Draw nails of hand and feet. Step by Step Drawing tutorial on How to Draw Arctic Wolf from Animal Jam Wolf is a very dangerous animal and Animal jam is a famous programme which is related with wolf. so start learn how to draw wolf. Signup for Free Weekly...