Posts Tagged 'grasshopper'
filed under theundertown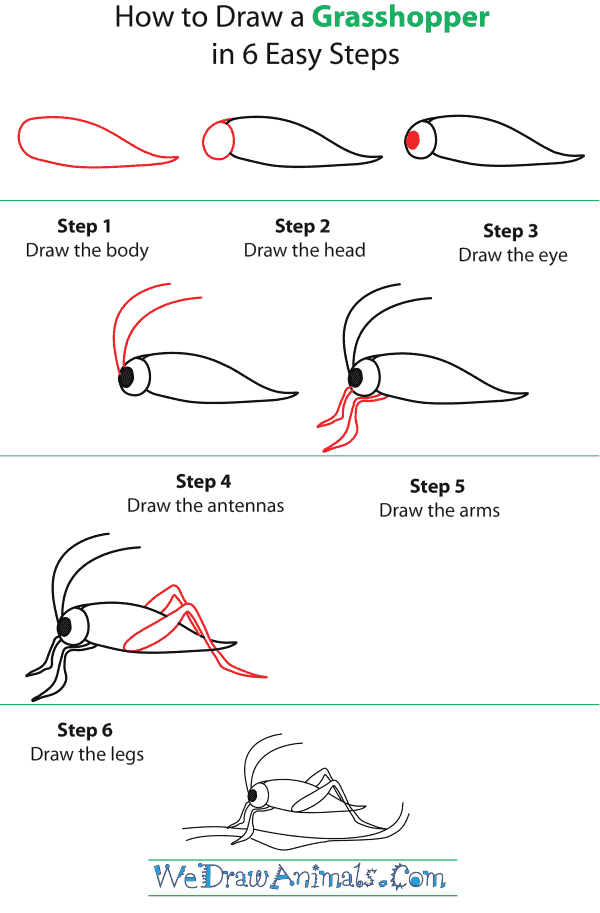 Step 4: Now, draw two long lines that curb their way back for the grasshopper's antennas. Make sure you also check out any of the hundreds of drawing tutorials grouped by category. The images above represents how your finished drawing is going to look and the steps involved. Post navigation ← How To Draw a...
filed under theundertown
Post navigation ← How To Draw a Gorilla How To Draw a Hammerhead Shark → Grasshoppers mainly eat plants, but they sometimes eat dead insects. Grasshoppers are not just green. They can be a brownish-gray color as well. Grasshoppers do not have ears, but they can hear. Their eardrum is in their abdomen! True to...